Our Sustainability Values
At Teppi, we're 100% committed to being as sustainable as possible through each and every aspect of our brand. With our love for Scandinavia at the forefront of our business, we're continually inspired by the sustainability practices, put in place across the Nordic countries, and the steps they are taking to actively fight climate change.Here's what we're doing at Teppi to ensure we're being as environmentally conscious as possible.
Cardboard Boxes
We're proud to say we use zero plastic throughout our packaging and the materials we do use are 100% recyclable or biodegradable!
All of our postal boxes are 100% Recyclable & made with 70% recycled materials.
Packing Filler
Packing Peanuts

Our newest addition to our packing range! These fab peanuts are 100% biodegradable & compostable, made from 100% genetically modified free starch. If you want to see a magic trick, run them under warm water and watch them dissolve!

Packing 'Shreds'

Our signature black zig zags, or as we call them 'shreds', are made from shredded Kraft paper which is a 100% recyclable.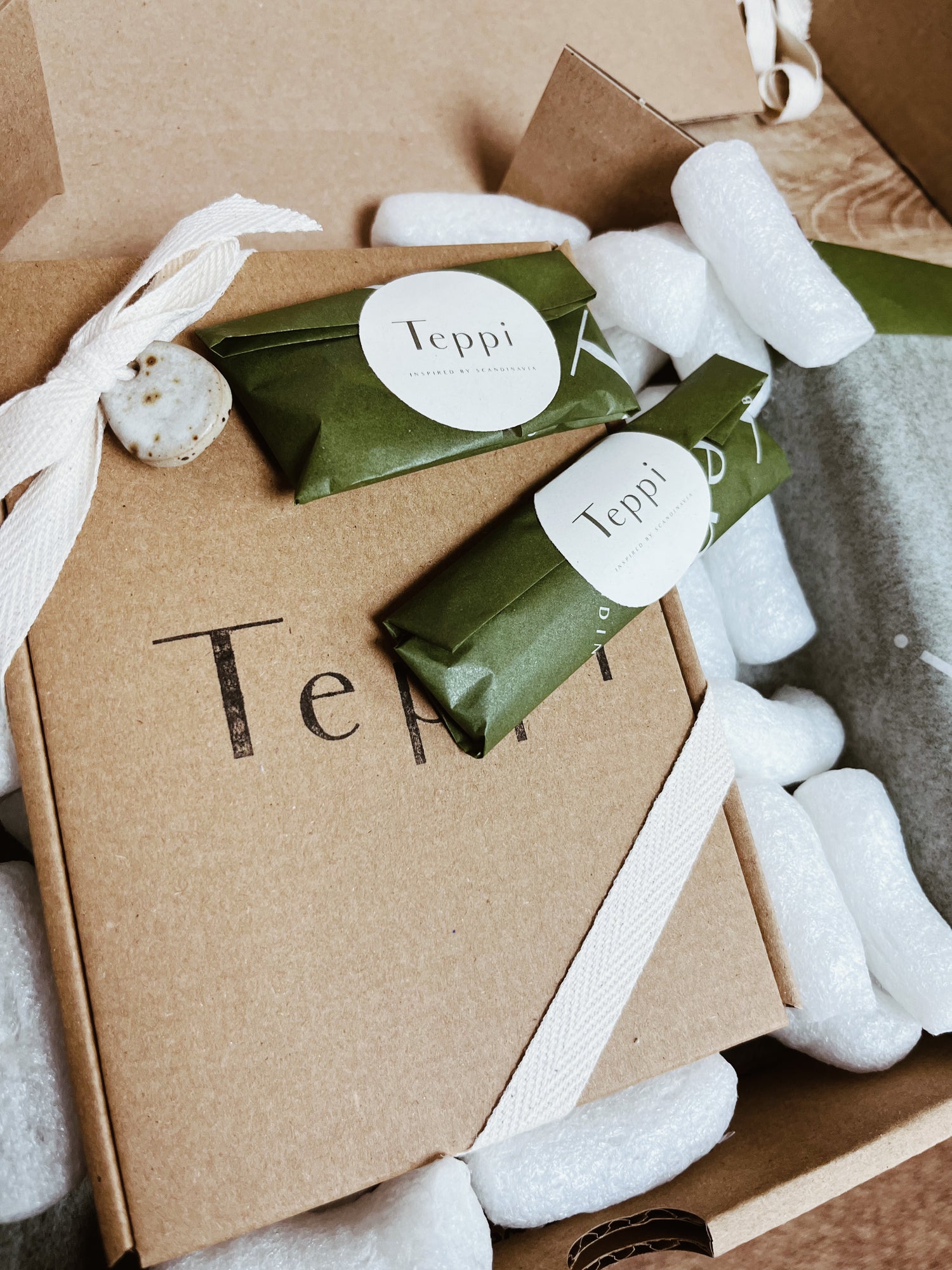 Tissue Paper
Each of our parcels are individually lined with our custom Teppi tissue paper, which is 100% biodegradable and recyclable, not to mention it's also sustainably sourced and made responsibly too! 
+ FSC Certified
+ Acid free
+ Soy based ink  
+ Sulphur free
+ lignin-free
These excellent features ensure that our tissue paper has been sourced responsibly and safeguards against nasty chemicals being emitted during manufacture or left behind after biodegrading.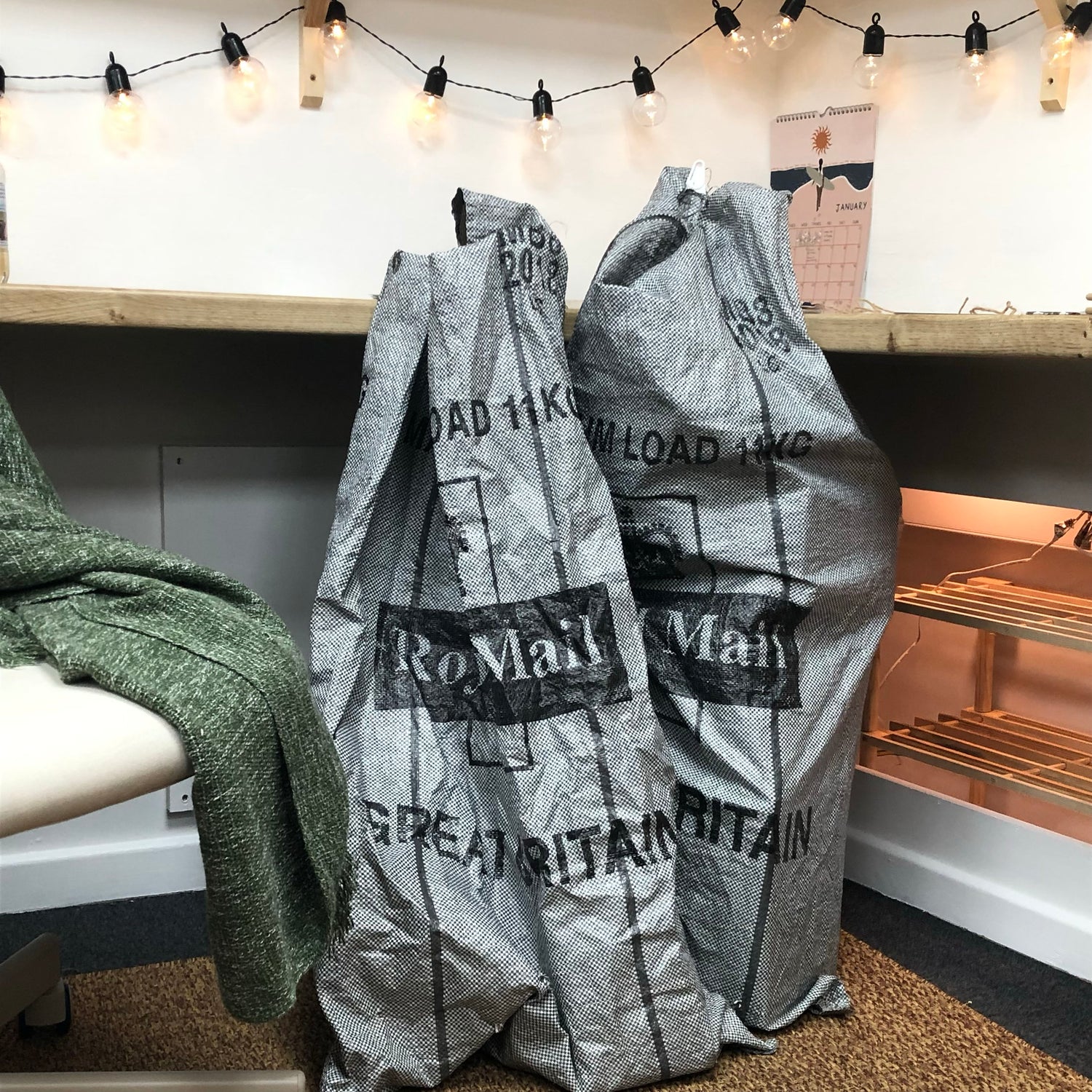 Shipping Carrier
All of our post is sent through Royal Mail which is proud to be the UK's lowest average parcel carbon footprint!Our post is also collected alongside a number of other small businesses at Woodings Yard, saving on our carbon footprint by ensuring only one trip is made, instead of several individuals having to make separate trips to the post office.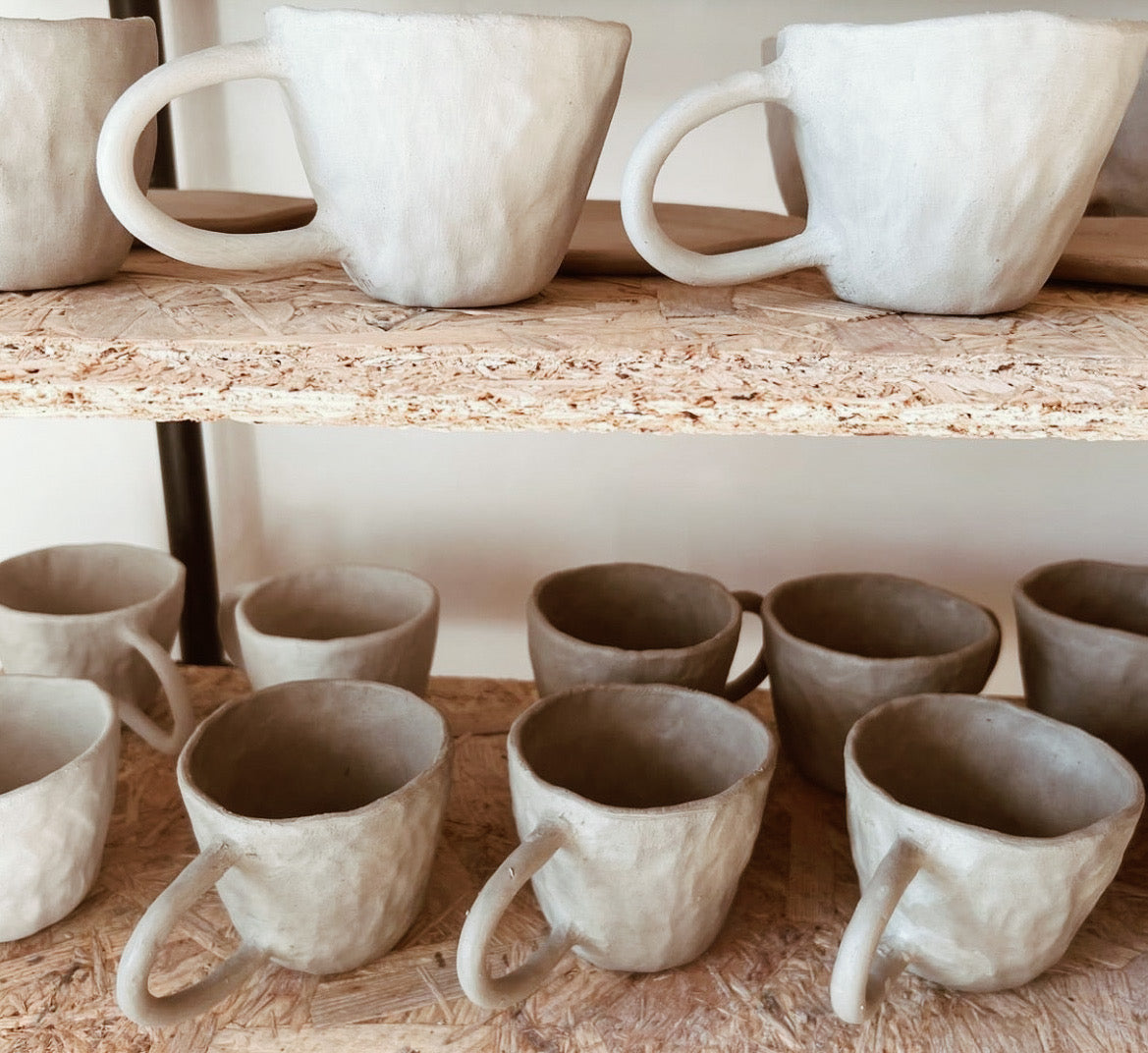 Small Batch Ceramics
All of our Teppi ceramics are lovingly handmade by us in small batches. Our kiln runs off 100% green energy, which we do our best to preserve, by keeping kiln firings to a minimum, ensuring no kiln is ever fired half full!
Shop Ceramics
Quality over Quantity
With slow living being a core value at Teppi, we strive to create and supply quality products that are made to last, and not be just another throw away item.
Our carefully curated product range consists mostly of UK based small businesses, whose principles align with our own values of longevity and sustainability, thus ensuring a quality and charm you just don't get with mass produced products.
We promise that sustainability will always be of huge importance to us at Teppi, and we will continue to do all we can to ensure we tread gently upon the Earth.If you have any questions or queries, please feel free to get in touch via our contact page, or email us at hello@teppi.co.uk.