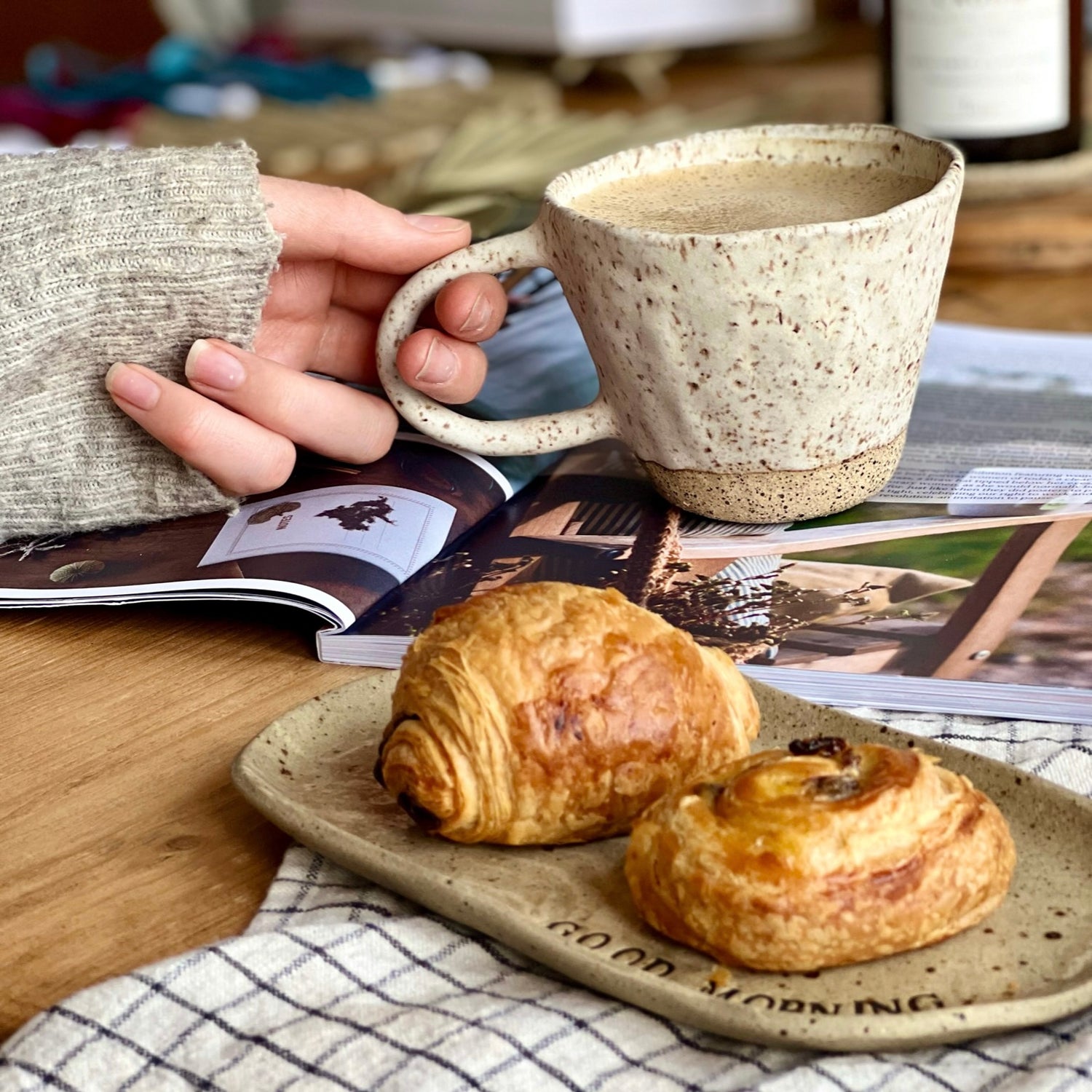 Timeless Handmade Ceramics
All of our Teppi ceramics are lovingly handmade in small batches, in our own Teppi studio. 
As each piece is completely made by hand, they are beautifully individual, meaning no two will ever be entirely the same (so you can be sure you won't see the exact same mug in your friends kitchen!).
The handmade nature of our ceramics ensures a timeless quality and unique charm that you just don't get with mass produced products, which often means that the size, shape and pattern may vary slightly in each piece; adding only to their original design and one of a kind nature!
Caring for your Ceramics
Made using lead free, dinnerware safe glazes. We recommend hand washing your ceramics to keep them looking at their best.