Slow Living Gifts for Mum
For every busy Mum with an endless to do list, Slow Living is a way of simplifying the chaos of daily life to find more joy and fulfilment in the little things we so often overlook. It's a way of making time for yourself, being grateful for what you have, living with intention and most of all being present in every wonderful moment. 
With Mum's notoriously being the busiest of us all, it's understandably hard for them to find a little time to themselves. With that in mind we have 2 excellent gifts to help Mum find comfort in a little moment to herself. 
Gratitude Journal

Our handmade Gratitude Journals are a wonderfully simple way to help you appreciate and acknowledge all the things you're grateful for, no matter how big or small. With easy to follow, helpful prompts, the Gratitude Journal is a super simple tool to help you feel more grateful and find more fulfilment in your everyday.

Shop now

A Slow Morning Gift Basket

Filled with a dreamy selection of bath time goodies, The Slow Living Gift Basket is the perfect 'gift in a gift', to help Mum find a slower pace to her morning routine. 

Shop now
Gifts for Mum's On the Go
For those busy Mum's who are always on the go…
The Reykjavik Scarf

Irresistibly soft and fluffy, this cosy knit scarf provides a timeless simplicity, poised to deliver a stylish layer of warmth throughout the chilly months of Spring.  

Shop now

Travel Coffee Cup

Whether enjoying a cuppa at home or coffee on the go, this stylish and functional design, makes it easy for Mum to take her favourite hot drink with her.

Shop now
Pamper Gifts
So busy always looking after everyone else, give mum the gift of a little 'me time' with the 'Moment for Me' Gift Basket. 
A truly luxurious selection of bath time treats that are just bursting with natural essential oils of peppermint and lemon, it's likely she'll be shrivelled as a prune before she ever wants to leave this refreshing, watery haven. 
Shop now
Floral Gifts
Yes she can buy herself flowers but what a lovely treat to have them bought for her!
These gorgeous dried flower bouquets will last for months, if not years, so Mum can enjoy your thoughtful gift long after Mother's Day is over. 
Regular price
Sale price
£19.99 GBP
Unit price
per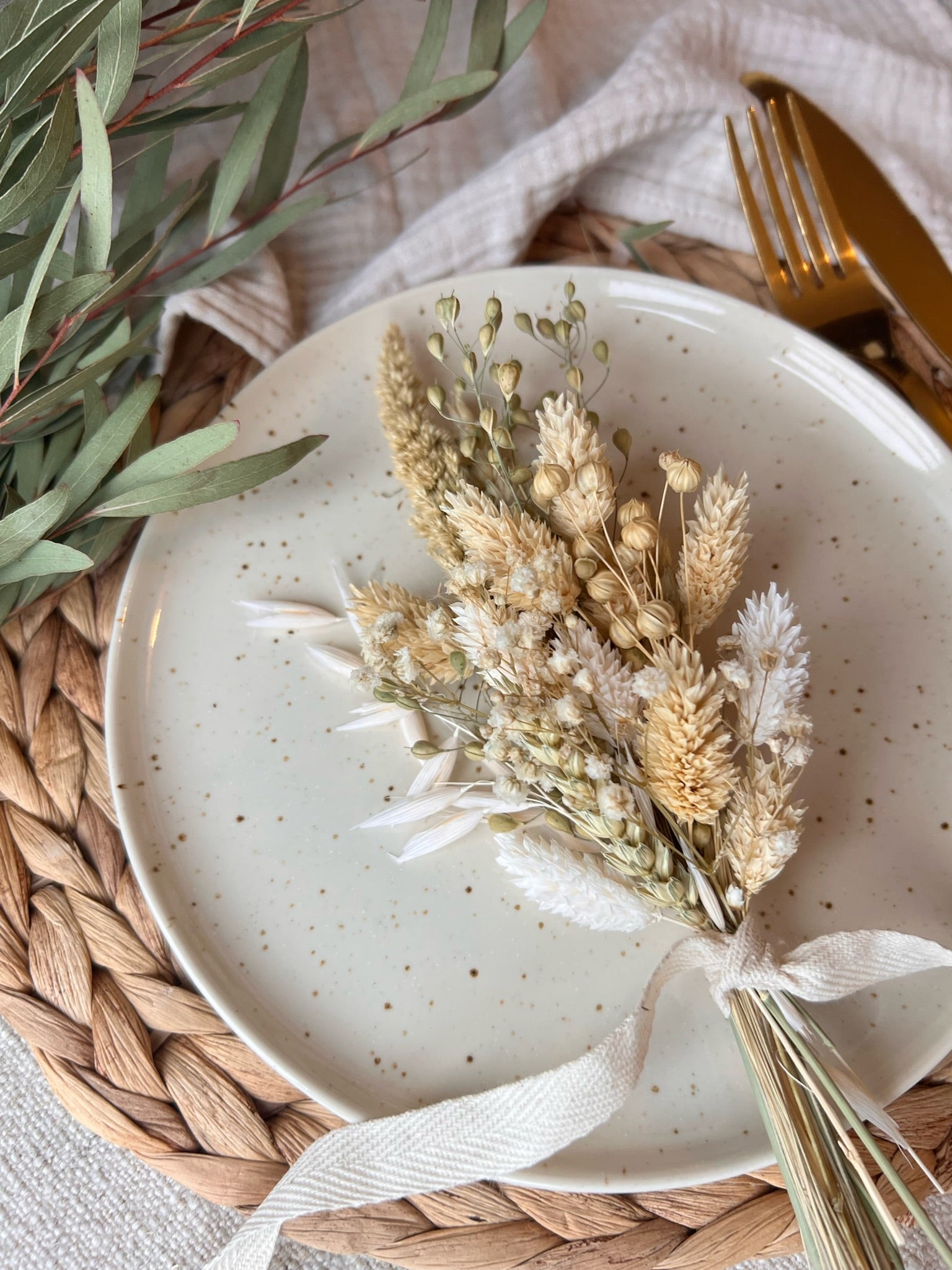 Sustainable Blankets

For those Mum's who just love to find a little cosiness, these beautifully soft, sustainable blankets really are the ultimate cosy essential for snuggling in and staying warm. 

Shop now

A Snug Moment Gift Basket

The snug moment gift basket has everything she needs to shut away the outside world and cocoon herself in the perfect snug moment.

With the rich cosy aroma of roasted coffee and the soft warmth of alpaca bed socks, she'll be snug as a bug in no time!

Shop now

Alpaca Bed Socks

Alpaca socks are the perfect Hygge essential for cosying up during those cold winter months, providing the ultimate comfort for around the house, as well as making a lovely gift.

Shop now
Gifts for New Mum's & Mum's to Be
Gentle gifts for all those glowing new Mum's and Mum's to be!
Mama Time Bath & Bump Oil

Specially formulated for pregnancy, this bath and bump oil is great as a daily moisturiser to help stretching skin stay hydrated! From relaxing in the bath to a soothing massage or a hydrating daily moisturiser, this heavenly oil can be used in so many different ways!

Shop now

Konjac Sponge

A welcome addition to her skincare routine, Konjac sponges are beautifully gentle and soft on your skin (even soft enough for babies), great for applying facial washes and even for removing make up.

Shop now
Chocolate Loving Mum's
For moments of cosy, chocolatey, contented bliss, this delicious 'Heart Warmer' Gift Basket is the perfect gift for any Mum with a huge love for chocolate!
Just a sip of this rich and creamy hot chocolate will have her warmed inside and out, right to the tips of her fingers and toes. Paired with a bar of delicious artisan chocolate, she'll be in chocolate heaven!
Shop now
House Loving Mum's
If Mum's a lover of a calming, neutral aesthetic, these home accessories will be a joy to receive!
'Good Morning' Breakfast Plate

Treat Mum to a thoughtful breakfast in bed this Mother's Day, with treats a plenty on our Good Morning, ceramic breakfast plate! The perfect size for a couple of waffles, a freshly baked croissant or a few pieces of toast! It's simple, minimalist design makes it a must have, timeless kitchen accessory that can be reused to enjoy your favourite snack, time and time again.

Shop now

Mug a Day Collection

Choose from 28 original, Scandi designs, these chunky mugs pair perfectly with the 'Good Morning' plate, and are just perfect for cosying up to enjoy a quiet cuppa!

Shop now
Personalised Gifts
If you're looking to send Mum something a little more personal then these are the gifts for you!
Personalised Reading Journal

Our handmade Reading Journal can be customised with whatever name or phrase you choose! Each page features a number of thoughtful prompts, making it easy to note down and record your thoughts on all your favourite reads - a wonderful gift for any book loving Mum!

Shop now

Personalised Ceramic Tag

For adding that finishing touch to your gifts, our personalised ceramic gift tags are beautifully simple and thoughtfully made to last, making them a really lovely and personal keepsake.

Shop now
Coffee Loving Mum's
For those mum's who just can't function without a good cup of coffee, these coffee inspired gifts are just what she needs to keep her fuelled and ready to go!
Fika Gift Set

Whether she's on the go or enjoying a coffee by the fire, this Fika Gift set is just what she needs to find a cosy, coffee moment in her every day. 

Shop now

Fika Soy Wax Candle

When drinking coffee just isn't enough, this Fika candle is richly scented with the  warm and full bodied scent of Roasted coffee - instantly transporting her to her favourite coffee shop corner. 

Shop now